If the vouchers are not reflected in the checkout page, there is a possibility that your purchase has not met the voucher requirements. You may view the voucher details in the Atome app:

1) Under "Me", click "Vouchers"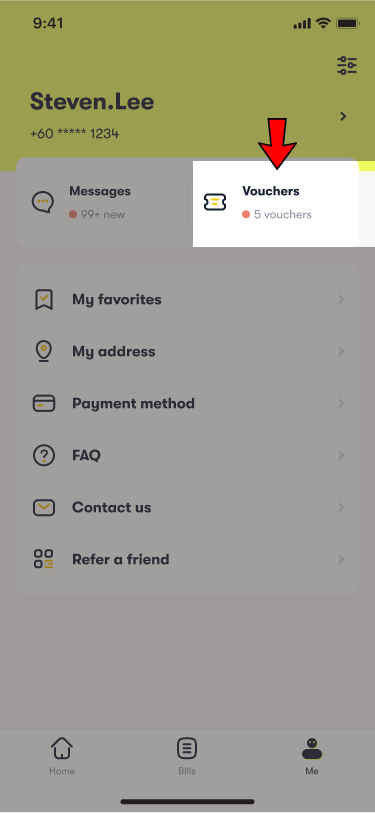 2) See minimum spending at this page. Click the icon shown in the "My Vouchers" page to view voucher details. Vouchers can also be found at "History".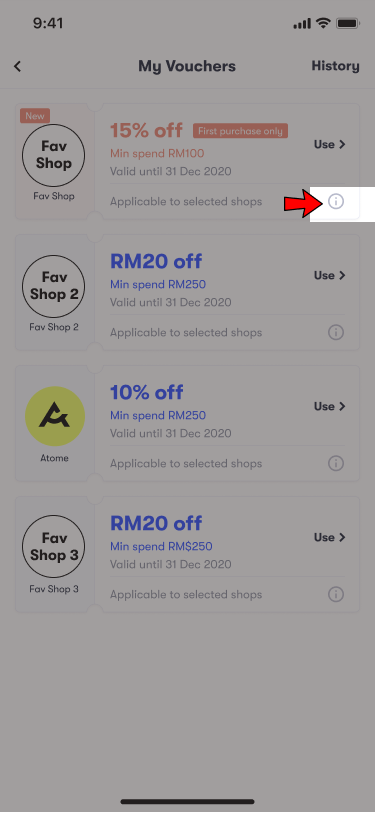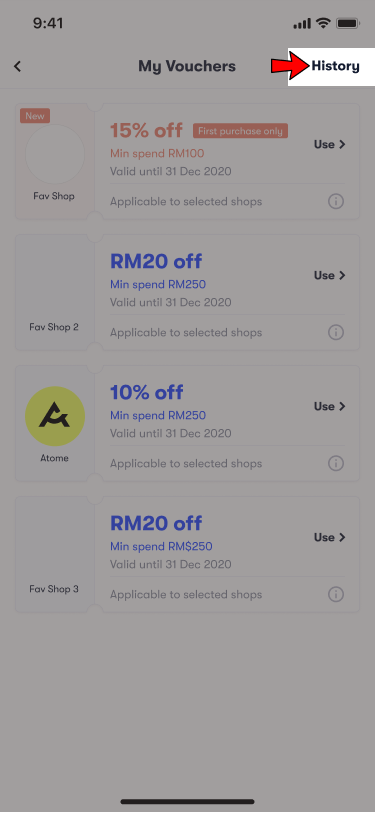 3) Voucher details will show validity period and other information i.e. applicable to which brands/stores and store type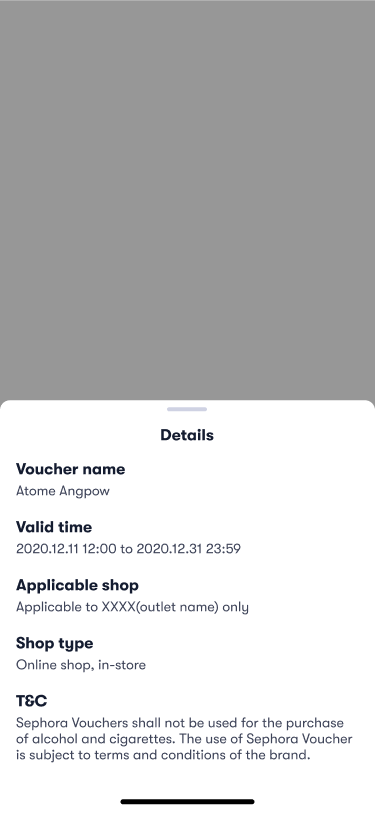 If your purchase has met the voucher requirements, please submit a request to us.

You may view the Order ID at "Bills" in your Atome app or screenshot the entire order page to us.